Your Personal Guide to Learning the Classical Guitar
Whether you are just starting out, or you are re-visiting the guitar after many years, it is quite possible that the overwhelming amount of content available on the internet has left you confused about where to begin.
Personally, I need structure in order to learn, and that is why I have created a curriculum that is comprehensive (covering theory, technique, musicianship, sight-reading, repertoire, and ensemble playing) but also laid out in a step-by-step format that is easy to follow.
Our Classical Guitar Curriculum
The Powis Method is divided into five distinct levels that flow on from one another. This allows for goal setting and a sense of achievement as you progress through the courses.
The fundamentals start right at the very beginning and the Level 5 materials are suitable for advanced players and university students. Levels 1, 2 and 3 bridge that gap with a steady path to reaching your goal.
If you have ever encountered the Grade System used in Australia, Canada and the U.K. these levels represent two grades each. So, level 1 is equivalent to grades 1 and 2.
Fundamentals – (a primer course)

Level 1 – Basic Techniques and Beginner Repertoire

Level 2 – Beginner/Intermediate

Level 3- Intermediate

Level 4 – Intermediate/Advanced

Level 5 – Advanced Repertoire and Techniques
My Story (the long version…)
I grew up in Australia and started music around the age of five. It wasn't on the guitar, however, it was on the cornet (kind of like the trumpet's sister). By the time I was a teenager I had long hair and was trying to be like Steve Vai (what happened!?), then at a certain point, I saw the light. I became obsessed with classical music and the classical guitar. It wasn't long before I was practicing scales and etudes and I found myself studying at the Sydney conservatorium of music. Skip ahead a few years and I was lucky enough to be accepted to Yale on full scholarship and awarded the first guitar doctorate in over thirty years! Now I am living in New York City and paying stupidly high rent. I have a passion for teaching, and performing, and I work hard every day to have an active career in both.
This site means a lot to me, the people that come to this site and join the courses are amazing. They are kind, and thoughtful and they put in a lot of hard work and get results. Being able to contribute to that success will be one of my life's greatest achievements. If I can continue to fly a positive and sharing flag in this vast and sometimes creepy internet, I will be a happy man indeed.
Be inspired.
Simon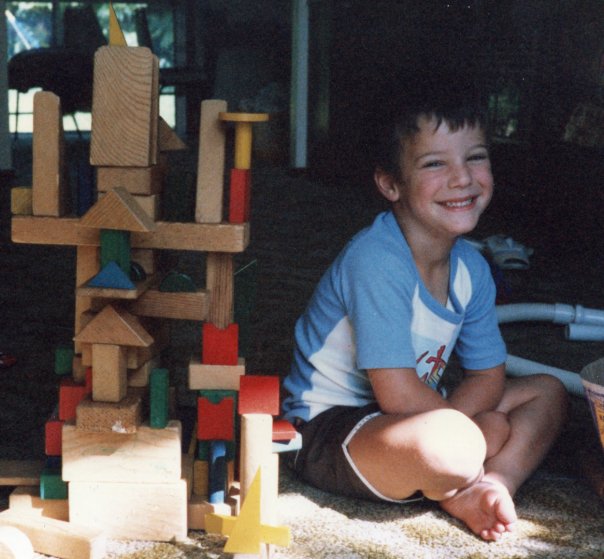 One of my proudest achievements as a teacher has been teaching students that go on to form a career in music. I was so touched when Koh, who is now completing his Doctorate in New York, wrote this for me:
I had the pleasure of studying with Simon as an undergraduate at Yale University.  Simon played an influential role in my development as a guitarist and my interest in pursuing a career in music.  Prior to studying with Simon, I had been playing guitar for many years but had never received extensive training in technique and efficient practice methods.  Simon provided me with the many tools necessary for me to improve my playing and prepare me for a Master's degree in guitar performance.  It was through Simon in which I learned the importance of practicing scales and working on technical exercises, as well as how to be my own teacher so that I could understand what methods of practicing worked for me.  In addition to giving me many helpful ideas and tips, Simon constantly pushed and encouraged me to strive for improvement and explore new opportunities, such as entering a competition and giving my first solo recital; as a result, I gained a deeper passion for guitar.  Through Simon's guidance, I realized that I wanted to pursue guitar as a career. – Koh K.
Here are some schools where I gave classes and workshops:
Cleveland Internation Guitar Festival
Colorado University
Yale University
Sydney University
Adelaide University
The University of New South Wales
And here are some places where I gave masterclasses around the world!
Queretaro, Mexico
Sydney, Melbourne and Perth, Australia
Lima, Peru
Beijing, China
All over the United States!
International Concert Appearances:
Carnegie Hall – New York
GFA Symposium
The Kennedy Center – Washington D.C.
Australian International Guitar Festival
Beijing – China (multiple tours)
Banff Center for the Arts, in Canada
Buenos Aires – Argentina
Brugge – Belgium
Boulder – Colorado
Lima – Peru
Oslo – Norway
Queretero – Mexico
Australia (multiple tours)
Chile (tour with orchestra)
and of course here in New York City!
Classical Guitar Corner Podcast
The Classical Guitar Corner Podcast brings you master musicians from around the world in conversations that provide insight into their learning process.
Some highlights so far include:
Classical Guitar Corner Blog
The Classical Guitar Corner Blog has some thought provoking and inspiring articles that delve into a range of topics.
Some highlights so far include:
Membership at CGC is for you if you are dedicated to improving your playing and willing to be part of a supportive and enthusiastic community of guitarists. There is a lively forum where you can get your questions answered, a comprehensive set of courses that you can approach step-by-step, and regular live coaching sessions where you can get individualized feedback. If you would like to read or see more specifics…